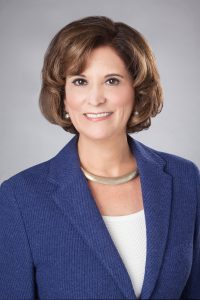 Jeanne is the Founding Partner of Future Workplace, an HR advisory and research firm providing insights on the future of learning and working. Jeanne is the receipt of the Distinguished Contribution in Workplace Learning Award by the Association for Talent Development (ATD). This award is given to one executive each year honoring their contribution and body of work in the field of workplace learning. Jeanne's name is synonymous with the establishment and institutionalization of global corporate universities. Jeanne is the author of four books, Corporate Quality Universities, Corporate Universities, The 2020 Workplace: How Innovative Companies Attract, Develop & Keep Tomorrow's Employees Today, and Jeanne's latest book The Future Workplace Experience: 10 Rules for Mastering Disruption in Recruiting and Engaging Employees.
The Future Workplace Experience book has won the 2017 Axiom Business Book Award in the Silver category for Best Business Book for Human Resource Professionals and has been highlighted in TIME Magazine, NPR, SHRM's HR Magazine, Digitalist Magazine, and CIO Magazine, among many others.
In 2015, Jeanne was named to the list of the top 50 Influencers in Corporate Human Resources and Recruiting by Glassdoor. She is also on the Board of Advisors for Kronos Workforce Institute. Bizzabo lists Jeanne on the Top 25 Most Engaging Speakers in HR for 2014.
Jeanne and her firm, Future Workplace, launched the Future Workplace Network, a consortium of HR, Talent and Corporate Learning Leaders from FORTUNE 1,000 organizations who convene four times a year to discuss and debate how to prepare for the future of work. Future Workplace also offers a range of on-site workshops targeted to developing a new set of skills to thrive in the future workplace.
Jeanne's books have been translated into Spanish, Portuguese, and Chinese. In addition, Jeanne has written articles in such publications as AACSB, Association of Business Schools, Chronicle of Higher Education, CLO Magazine, Financial Times, Fast Company, Harvard Business Review, Harvard Management Update, HR Executive, Journal of Business Strategy, TRAINING, T&D Magazine, Outlook, a publication of Accenture, People & Strategy Journal, and Workforce Management. Her article Mentoring Millennials, published in the Harvard Business Review, was an extension of the concepts in The 2020 Workplace book. Jeanne has also written a chapter in the Harvard Business Review publication entitled, Guide to Getting the Mentoring You Need, focusing on the growth of mentoring and reverse mentoring among organizations.
Jeanne was previously Vice President of Market Development at Accenture and is currently a Contributor to Forbes Magazine writing a column entitled 2020 Workplace: Preparing for the Future. A list of recent columns can be found at: http://blogs.forbes.com/jeannemeister. Jeanne is also a guest columnist and a member of the Executive Board for CLO Magazine.
Jeanne lives in New York City with her husband, and daughter, who is her "case study" on what Millennials require from employers. Jeanne is an avid cook and is on the board of directors of the Mahaiwe Center for Performing Arts in Great Barrington, MA as well as a volunteer for Columbia County Land Conservancy advocating to conserve farmland, forests, wildlife habitat and the rural character of Columbia County, New York.
Jeanne welcomes you to this site to learn more about how her knowledge and expertise can add value to your organization. Feel free to email Jeanne at jeanne@jeannemeister.com and start a dialogue with her.
---
Jeanne Meister @ Forbes.com: "2020 Workplace: Preparing For The Future"
Future Of Work: How Using AI Creates An Enhanced Candidate And Employee Experience -

April 10, 2018




Artificial Intelligence (AI) is penetrating industries from healthcare to advertising, transportation, finance, legal, education, and hospitality. Four lessons in leveraging AI to enhance the employee experience are noteworthy for companies on the journey to create compelling employee experiences.

AI Plus Human Intelligence Is The Future Of Work -

January 11, 2018




We are living in interesting times, where digital assistants schedule meetings, chatbots work alongside humans as teaching assistants, and your smart phone translates Mandarin to English in real time. The implications are just starting to be felt in the workplace.

The Future Of Work: How Artificial Intelligence Will Transform The Employee Experience -

November 9, 2017




Artificial Intelligence is on the verge of penetrating every major industry from healthcare to advertising, transportation, finance, legal, education, and now inside the workplace. As we increase the usage of chatbots in our personal lives, we will expect to use them in the workplace as well.
---
Jeanne Meister @ The HBR Blog Network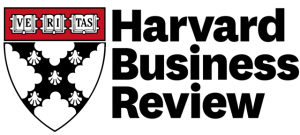 It used to be that if you wanted to work for a certain company, you went in for an informational interview or waited for a job opening and submitted your resume. These days, you may be better off liking the company on Facebook or joining their Google+ page. That's because smart companies are no longer waiting for the right candidates to apply. They're actively seeking them out on social media.
Read more on the social media tools forward-looking companies are using to find talent in Jeanne Meister's most recent Harvard Business Review blog.
---