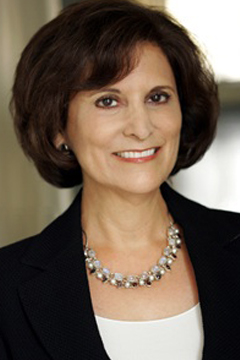 Jeanne Meister is an internationally recognized leader in creating innovations in the operation and management of an enterprise learning function. Jeanne's expertise spans the development of a best practice corporate university to the creation of innovative social networks for learning.
Jeanne Meister is a Founding Partner of Future Workplace LLC, a consulting firm dedicated to assisting organizations in re-thinking, re-imagining and re-inventing the workplace. Jeanne is also the author of three books. Her newest book, The 2020 Workplace: How Innovative Companies Attract, Develop, and Keep Tomorrow's Employees Today, co-written with Karie Willyerd, was published by Harper Collins in May 2010, and is now in its twelfth printing!
The 2020 Workplace book has been recognized as one of the top 30 business books for 2010 by Soundview, is on bestseller list for 800 CEOREAD and is the 2011 winner of the Bellwether Award by Community College Futures Assembly, recognizing an innovative body of work that will lead community colleges into the future.  The 2020 Workplace has also won the Axiom Business Book Award in Bronze category For Best Business Book For Human Resource professionals.
Recently, Jeanne was the receipt of the Distinguished Contribution in Workplace Learning Award by the ASTD at their International conference May, 2014. This award is given to one senior learning professional each year honoring their contribution and body of work in the field of workplace learning.  Jeanne is also on the Board of Advisors for Human Resource Planning Society (HRPS) as well as the Kronos Board of Advisors for their Workforce Institute.  Jeanne has also been nominated and selected by her peers as "one of the top 20 most influential training professionals" by TrainingIndustry. Bizzabo lists Jeanne on the Top 25 Most Engaging Speakers in HR for 2014.
Jeanne is a highly acclaimed keynote speaker at business conferences and industry symposia worldwide. Her visionary insight and experience in designing high performing learning organizations make her sought after by business, government and higher education audiences. She is a guest columnist and a member of the Executive Board for CLO Magazine, and has become a Contributor to Forbes Magazine, writing a column entitled 2020 Workplace: Preparing For The Future.
Jeanne welcomes you to this site to learn more about how her knowledge and expertise can add value to your organization. Feel free to email Jeanne at jeanne@jeannemeister.com and start a dialogue with her.
---
Jeanne Meister @ Forbes.com: "2020 Workplace: Preparing For The Future"
Future Of Work: Using Gamification For Human Resources -

March 30, 2015




2015 will be the year gamification inside the workplace migrates from a few isolated pilots to a new way to engage and recognize high performing employees. Gamification takes the essence of games — attributes such as fun, play, transparency, design, competition and yes, addiction— and applies these to a range of real-world processes inside a […]

Five Strategies for Building Transparency In The Workplace -

February 10, 2015




In the frenetic 21st century, when employees job-hop at an alarming pace, customers' preferences change on a dime, and every week could bring a paradigm shift to the business world at large, what sets successful companies apart is one thing: loyalty. Loyal employees keep operations steady, prioritize long-term success, and preserve priceless institutional knowledge. […]

2015: Social HR Becomes A Reality -

January 5, 2015




In 2014, we saw organizations use social technologies for recruitment, development and engagement practices. The year to come will bring even more transformation to human resources. The year 2015 will see the advent of what I call "the consumerization of HR," where employees expect an "intelligent mobile user experience" to guide their access to HR […]
---
Jeanne Meister @ The HBR Blog Network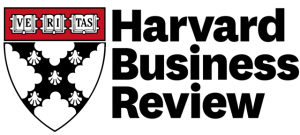 It used to be that if you wanted to work for a certain company, you went in for an informational interview or waited for a job opening and submitted your resume. These days, you may be better off liking the company on Facebook or joining their Google+ page. That's because smart companies are no longer waiting for the right candidates to apply. They're actively seeking them out on social media.
Read more on the social media tools forward-looking companies are using to find talent in Jeanne Meister's most recent Harvard Business Review blog.
---